The year's NAIDOC week celebrates 5 years of the NIAA's Empowered Communities program. This initiative works with local community leaders throughout regional Australia to support Aboriginal and Torres Strait Islanders' cultures and communities. 
It's a program that works to centralise the leadership of Indigenous Australians by providing funding and resources to community leaders across eight regional communities. Empowered Communities aims to improve reform by centring First Nations' leadership. 
Since it began five years ago, Empowered Communities has worked with multiple leaders across various regions to drive this reform agenda. Through local First Nations leadership, this program has produced localised and relevant reforms for each individual community.
This NAIDOC week, Southern Phone is highlighting Indigenous Australian champions doing great things throughout regional areas - honouring the 2022 theme: Get Up! Stand Up! Show Up! 
The work of these champions benefits the communities Southern Phone supports and helps improve the regional Australian experience.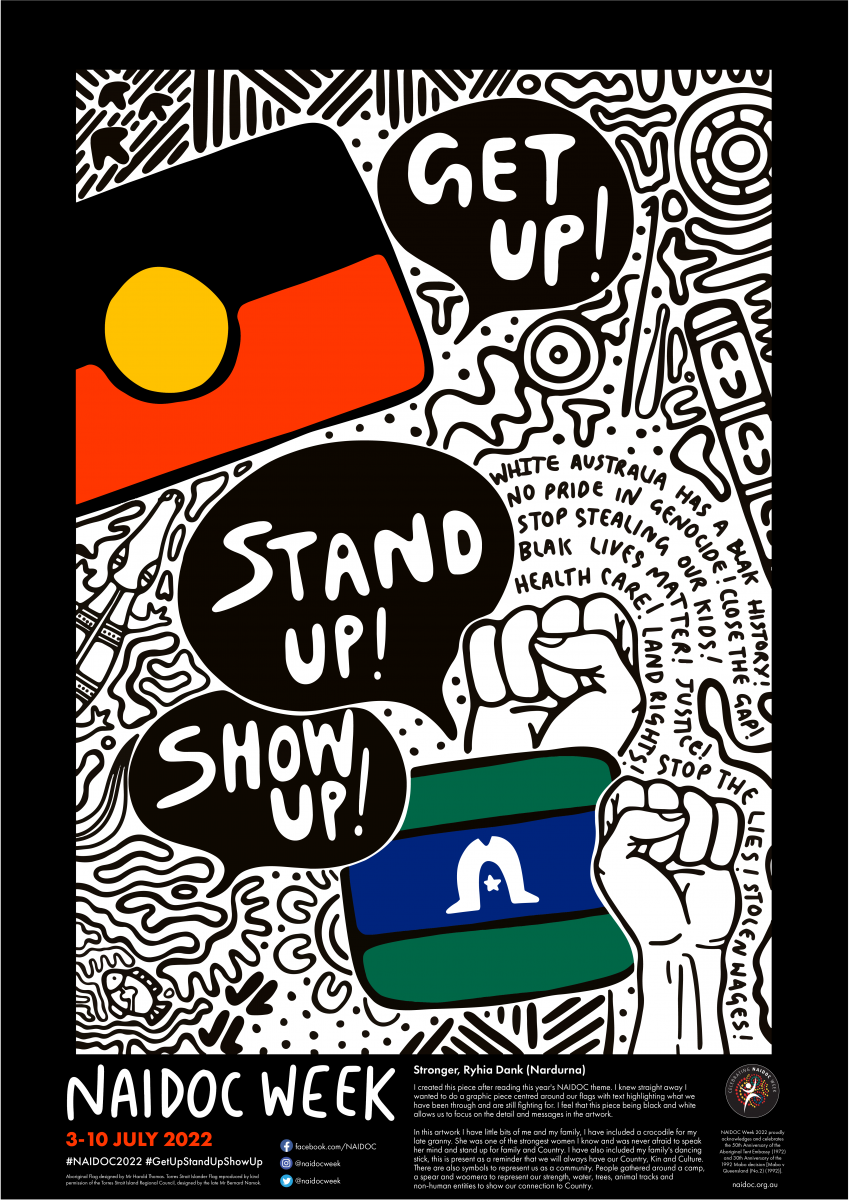 First Nations Champions
Denise Bowden- Northeast Arnhem Land  
Working with the Yolngu of Northeast Arnhem Land of the Northern Territory, Denise Bowden is the Chief Executive Officer of the Youth Yindi Foundation (YYF). She also directs the annual Garma Festival of the religion, where language is spoken in the first dialect of Yolngu matha. 
Throughout the Empowered Communities program, Bowden focuses on Indigenous education reform, working with state and federal governments to achieve a regional Indigenous curriculum. At a grassroots level, Bowden works with Yolungu clans and organisations to develop initiatives that uniquely work for these communities.
Fiona Jose - Cape York
Fiona Jose leads the Cape York Partnership and specialises in comprehensive reform agendas that target the lives of Indigenous families. 
Throughout her work as a community leader, Jose focuses on bridging the unemployment gap and has initiated programs to help gain meaningful employment across various industries. By leading structural change in her community, she draws on the power of education and upskilling with life-changing results.
Anthony Watson- West Kimberley
Anthony Watson is a Nyikina man and the Chair of the Kimberley Land Council. Throughout his work as an Empowered Communities leader, Watson leads a not-for-profit organisation specialising in native title recognition, and care for and managing the country in the West Kimberley.  
Beyond land titles, Watson also leads the Yirriman Project, a suicide and self-harm prevention initiative. Watson is a major voice in conversations on Indigenous land management and community development - providing a holistic approach to his community. 
Paul Briggs OAM - Goulburn Murray
As a notable leader of First Nations communities, Paul Briggs continues the work of the Yorta Yorta leaders before him. Briggs works across a range of areas, such as the First Nations Credit Union, sports clubs and government reform. He is a committed advocate for a more prosperous future for his people and focuses on protecting the rights of Yorta Yorta people.
Empowered Communities lets his shared vision of the Goulburn-Murray region be actioned, particularly on establishing a regional agreement between First Nations organizations and State Regional Governments across a range of issues.
Desmond Hill - East Kimberley
A Miriuwung man, Des Hill works with a lot of East Kimberley organizations to help address the social and economic challenges his community faces, particularly around health, work and education.
By driving these Indigenous-led initiatives of Empowered Communities, Hill has developed the six social norm programs with his community body, Binarri Binja Yarrawoo. These norms lay the foundation to empower Aboriginal people, families and communities in East Kimberley.
Learn More
The individuals behind Empowered Communities are doing great things for regional Australia, find out more about this initiative, explore Empowered Communities.
Learn more about 2022 NAIDOC week now.