It's hard to not feel inspired when you're in NSW's Snowy Monaro region. From its impressive mountaintops to vast rivers, the region is an alpine wonderland filled with both exciting and peaceful experiences ready to peak anyone's interests. Check out our top picks of things to do in the Snowy Monaro region for your next visit.
Climb Australia's Largest Mountain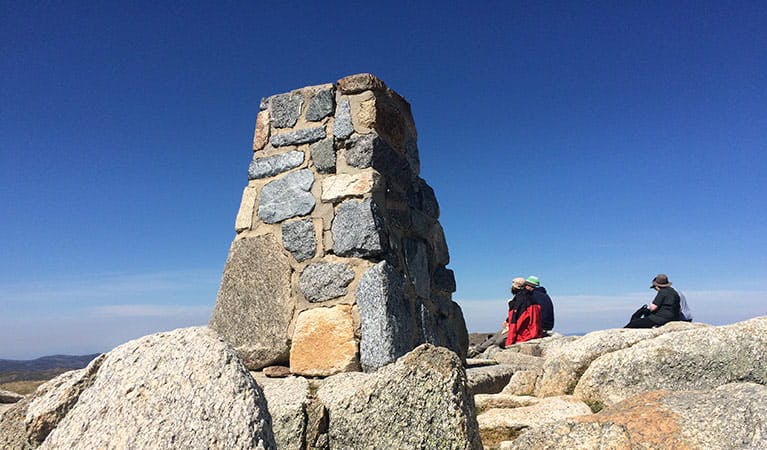 Located at Australia's highest mountain, the Mount Kosciuszko Summit Walk is a must do experience for both nature lovers and altitude adventure-seekers. Whether you're hiking or mountain-biking, enjoy the picturesque views of historic huts, weathered snow gums and rock formations as you journey to the mountain's peak. The trail is at its best in summer, featuring stunning displays of wildflowers such as marsh marigolds and silver snow daisies.
Dive into the natural history of Yarrangobilly Caves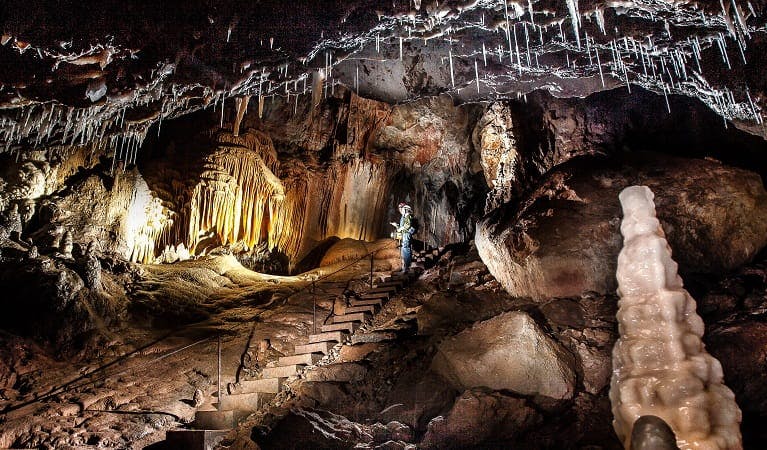 A highlight of Kosciuszko National Park, the Yarrangobilly Caves is home to six unique caves created from limestone over 440 million years ago. Explore the stunning chambers filled with stalagmites, stalactites and cave corals through a guided tour. Afterward, enjoy a swim in the spring-fed thermal pool hidden amongst the eucalyptus trees and finish the day with a peaceful stroll down Yarrangobilly Caves River walk.
Become a cold-climate wine connoisseur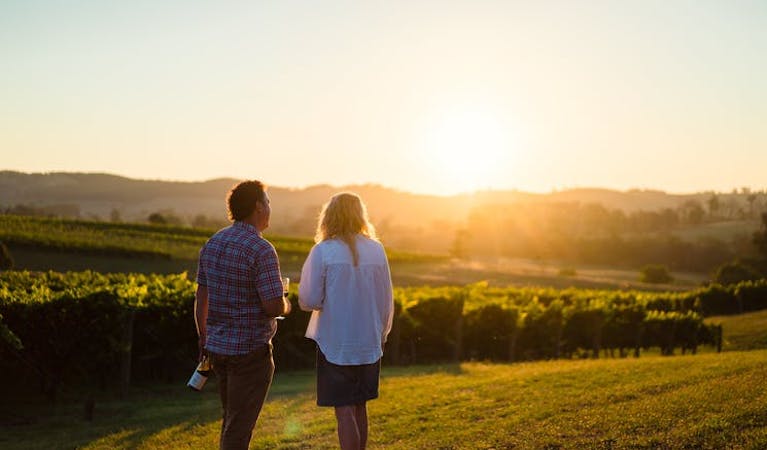 Found in the foothills of the Snowy Mountains, Courabyra Wines produces some of Australia's finest cold-climate wines. Relax with a lunch or dinner created from seasonal and local produce, as you look out toward the vineyards and rolling hills. There's even a playground for children to enjoy.
Put on your skis at Thredbo, Perisher or Charlotte Pass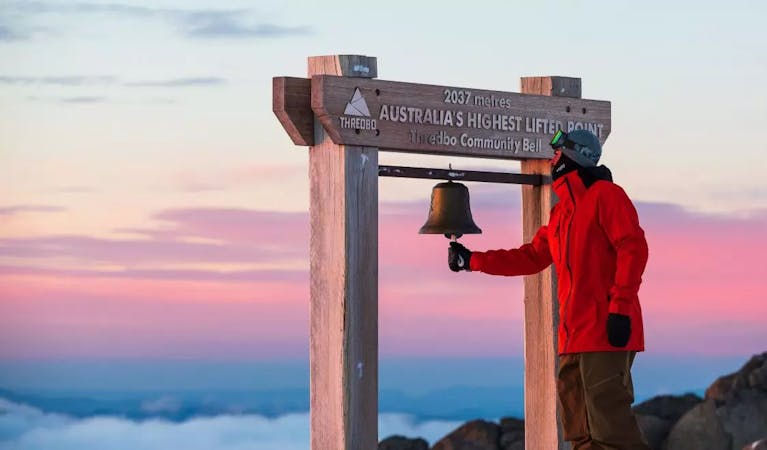 When the snow starts to fall, the Snowy Monaro region becomes the ultimate skiing and snowboarding winter experience. Thredbo, Perisher and Charlotte Pass are three world-class ski resorts in Kosciuszko National Park, featuring panoramic alpine views and trails for beginner, intermediate and advanced riders alike. The resorts offer cosy accommodation, alongside other must-dos, such as Thredbo's famous Saturday night fireworks spectacular and flare run.
Hunt for Truffles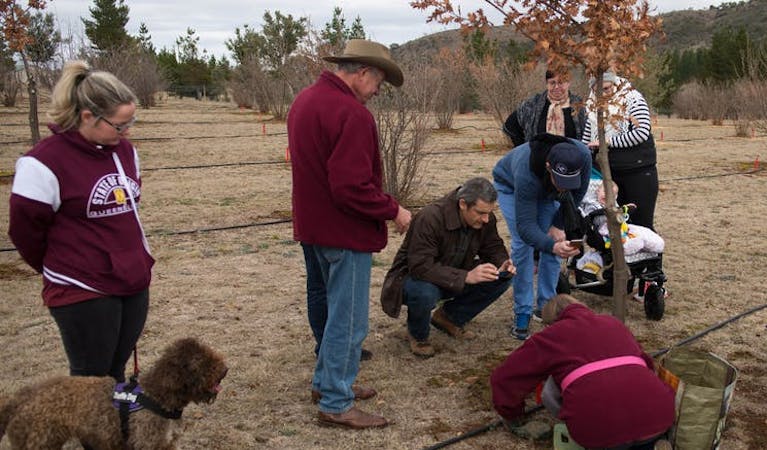 Truffle hunting at Macenmist Black Truffles and Wines is a must-do experience for foodies. You will meet Macenmist's truffiere's dogs, Fahren and Tawdiffu, before searching for Perigord black truffles throughout the countryside. After your hunt, enjoy a drink and delicious truffle samples while learning to clean and grade the truffles that were discovered.
Go on a galloping adventure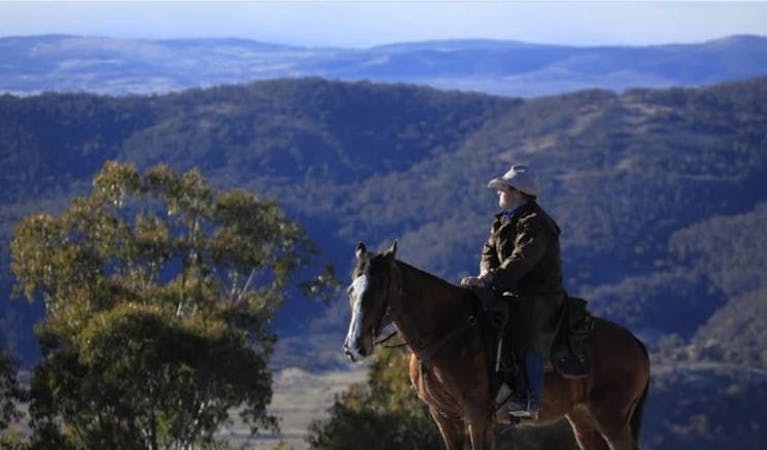 Follow in the steps of Banjo Paterson's The Man from Snowy River and immerse yourself in the Snowy Mountains on horseback at Thredbo Valley Horse Riding. With a horse for every type of rider, kick back and take in some breathtaking views of the region's rugged wilderness. The rides are available throughout the day in one hour, two hour and half day sessions, with ponies available for children.
Put the mountains into mountain-biking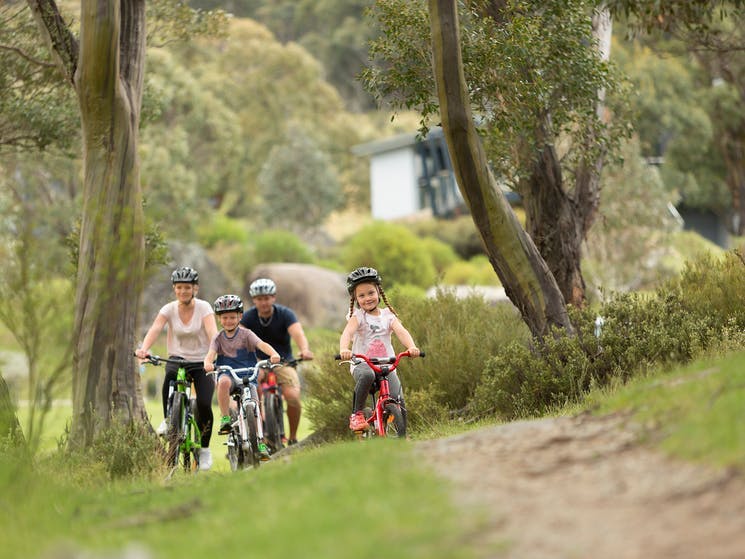 Calling all mountain biking enthusiasts! Lake Crackenbarck is your go-to spot with over 18 kilometres of scenic track waiting for you to explore.The tracks are beginner, expert and family friendly, with premium mountain bikes for rent throughout the area.
Reel it in with a Fly Fishing Tour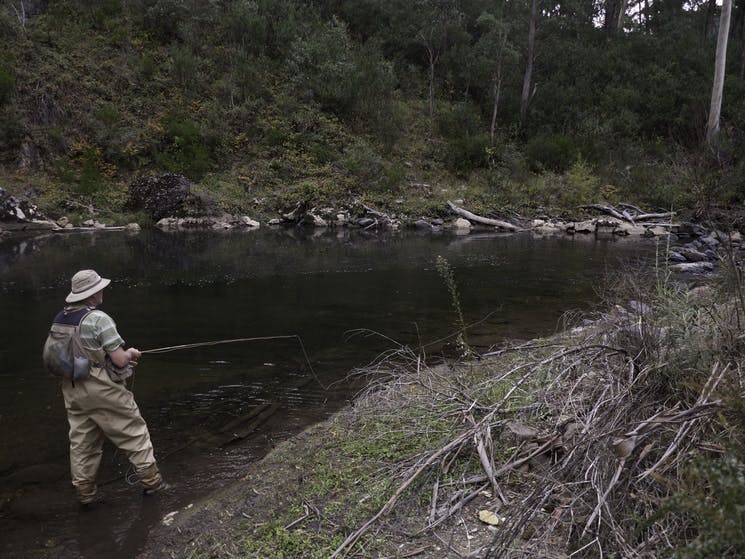 Become a more experienced flyer fisher at Snowy Monaro Fly Fishing, with a range of sessions for both individuals and small groups.
For the more experienced, Snowy Monaro Fly Fishing can take you deep into the high-country lakes and river regions for breathtaking views to go along with the story of the big catch that got away.
Float, raft or paddle down Australia's most beautiful rivers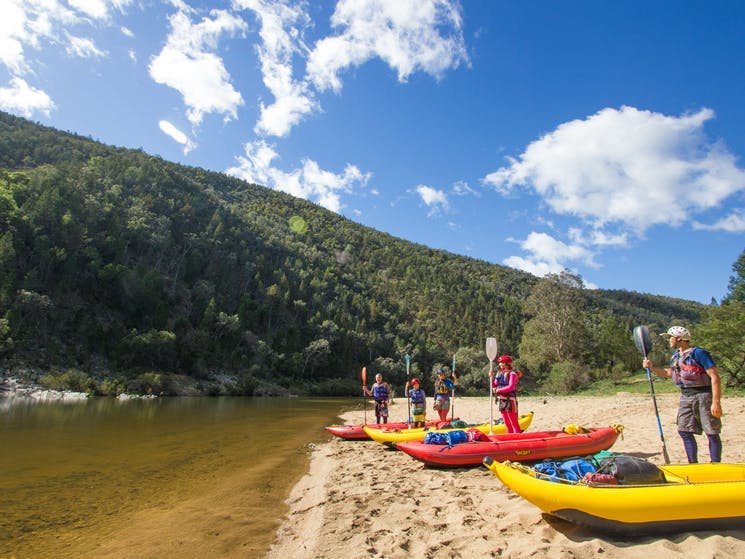 It is almost a crime to go to the Snowy Monaro region without visiting one of the area's breathtaking rivers. At Alpine River Adventures, you can take on the river with white-water and wilderness paddling expeditions or just soak in the serenity with a scenic river tour. It really is one of nature's best shows, so be sure to book your seat!
Get Locked Up at  New South Wales Corrective Services Museum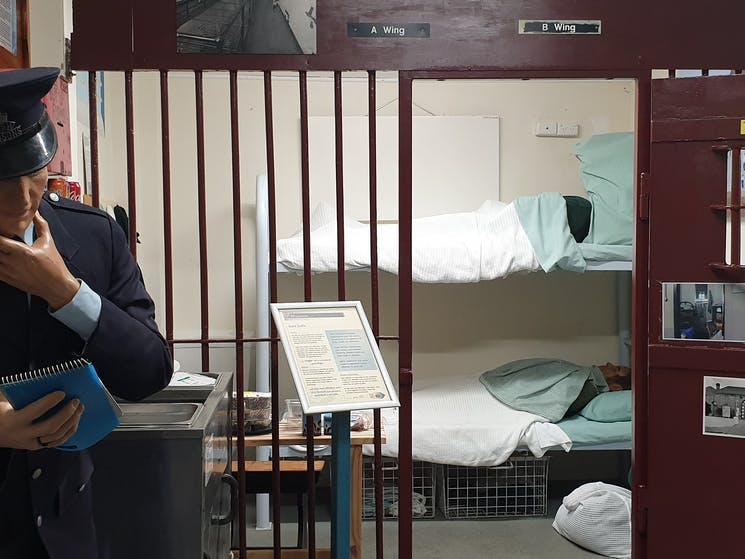 Need to take a break from the wide open spaces of this winter wonderland? Well, do your time at the Corrective Services Museum. It's a living museum where minimum security inmates guide you through the collections of New South Wales' prison system from the mid-19th century to today.