Overview
Released by Konka, the F21 is an affordable, easy to use offering from the brand. A flip phone styled device with an easy-to-use interface, it is the perfect replacement for the Nokia 2720 or any other older model flip phone you may have. Konka is a Chinese company known for their budget-friendly offerings, delivering the performance you require at a reasonable price point.
If you're wondering if the Konka F21 might be the right phone for you, read on for more information.
Specifications
 Let's take a deep dive into the Konka F21's technical specifications to determine why it's such great value:
Interface: The Konka F21 is a flip phone, which means it features a keypad and a digital display and of course, can be opened and closed. This means it's easy to slip into your pocket, bag, or clip onto your belt if you're on the move and need your phone close by.
Keypad: Featuring a standard 12 button numerical keypad, it is easy to both type in numbers or letters along with special symbols. It also features buttons for the camera, torch, and to hang up or make calls. It also worth noting a call can be hung up by closing the phone too.
Camera: Featuring a 2MP camera, it is easy to snap photos, store them or send them with the Konka F21.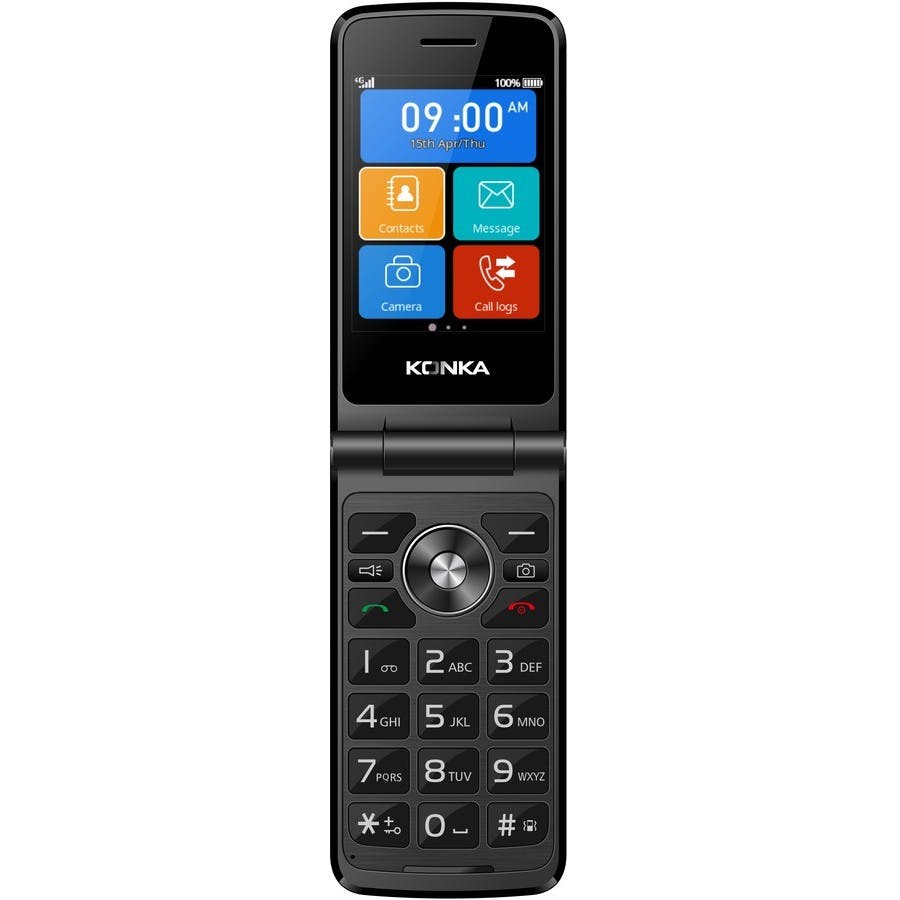 Storage: The Konka F21 offers 64 MB of RAM so you have your basics covered. It also offers a few options when it comes to how much storage you want. The phone comes standard with 128MB of internal memory, but it also has an SD card slot, allowing you can expand the storage up to 32GB for more flexibility. This means you can take more photos and videos without worrying about space!
Battery: The Konka F21 flip phone is powered by a 1,550 mAh long life battery. The lifetime of this battery can depend on a variety of factors from usage to time between last charge, but generally you can expect up to 10-15 hours of usage from a battery of this type.
Display and Design: The Konka F21 features a 2.8" x 1.7" screen with colour display. It's large text features to make the usability friendlier for those who struggle with reading on a mobile screen.
In the Box
When you buy a Konka F21 flip phone you will receive the handset itself, along with a charger, charging dock and quick start guide to cover off all your basic instructions.
Key Features Recap
The phone uses a Type C cable and is compatible with 2G, 3G and 4G networks. If you wish to upgrade the phones capacity, it has a card slot so you can upgrade the SD Card as you wish with memory expandable up to 32GB.
Featuring a camera, torch and SOS function, this phone is the perfect base model for anyone looking for a functional device that doesn't contain all the bells and whistles a smartphone does. Perfect for any parents not interested in a touch screen device, or even a spare phone to have on hand - especially if you work outdoors or need to stash it in a gear bag. The Konka F21 is a no frills, easy to use device.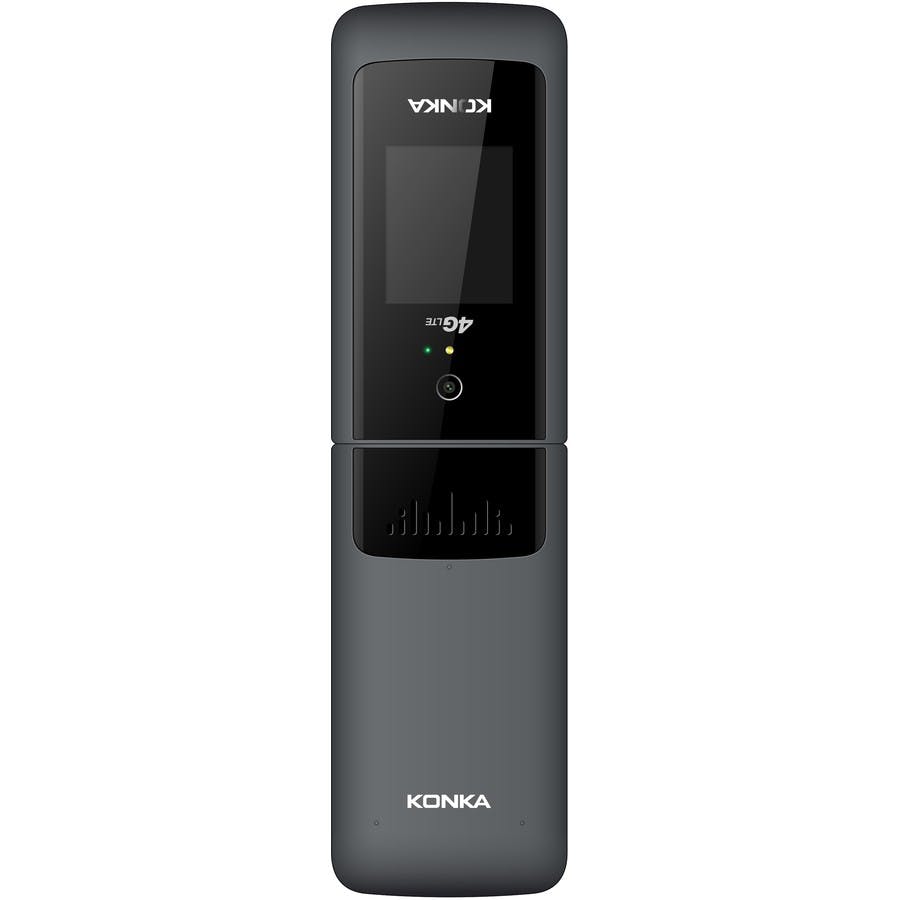 Pricing
Ideal for replacing for the Nokia 2720, the Konka F21 is designed for simplicity without compromising on functionality. The Konka F21's price point is one of this model's most attractive features. With Southern Phone, you can pick up a new mobile phone, with either a 24-month device payment plan or outright in combination with our great value SIM plans.
Visit the Konka F21 product page to get yours online today.