Just a few weeks ago, Google announced some exciting, major updates to Google Maps. While Google has already been offering some extra features in the Google Maps app, a majority of users only use the service for directions. Now, the update will take these bonus features to the next level, helping Google Maps be much more than just a tool to "get you where you're going." In fact, it looks as though the new Google Maps will serve as a sort of virtual travel assistant.
Google is known for adding fun innovations to their products. Only last year they released an update to Google Maps that allowed users to virtually visit several planets and moons in our solar system! This 2018 update, however, brings things much closer to home. Let's take a look at the features to be introduced and how Google Maps can perhaps serve as a useful travel assistant on your adventures.
From Basic Directions to An AI-Driven App
In the pre-2003 era---and even perhaps a few years after that---if you needed directions to a destination, you typed the address into your browser and relied on a service such as MapQuest. Step-by-step driving directions were provided, and you likely printed those out on physical paper (imagine!) and took them with you on your road trip.
But around that same time, a group of developers based in Sydney were working on what would eventually become Google Maps---changing the world of web-based navigation as we know it. The story of their astronomic rise into Googledom is fascinating, and certainly worth a read, but long story short, Australia is where Google Maps first originated, which is something we can be enormously proud of. By the end of 2006, Google Maps has become the largest maps provider in the world.
Google Maps was one of the first tools to use a collection of web technologies that would eventually become known as Ajax. Over the years, Google Maps expanded, spawning Google Earth and Street View. As technology expanded, so did Google Maps, and more and more countries and streets were mapped and catalogued. Users flocked to the app to view remote parts of the earth they might never visit, or to view their own house from above. The captures by Google Street View became something of a fascination. Not only did they allow users the chance to take a virtual road trip, the images caught some very unexpected moments!
The new Google Apps update, set to be launched for both iOS and Android, will debut later this summer. The crowning achievement of the update is the redesigned Explore tab. Using AI technology and Google's algorithms, Explore will ostensibly help make all of your travels better, by providing personalised recommendations on where to go, what to eat, and more. Instead of popping over to apps like Yelp or TripAdvisor, it seems that Google Maps will be able to point you to the latest hot spots or trending restaurants---all in one place.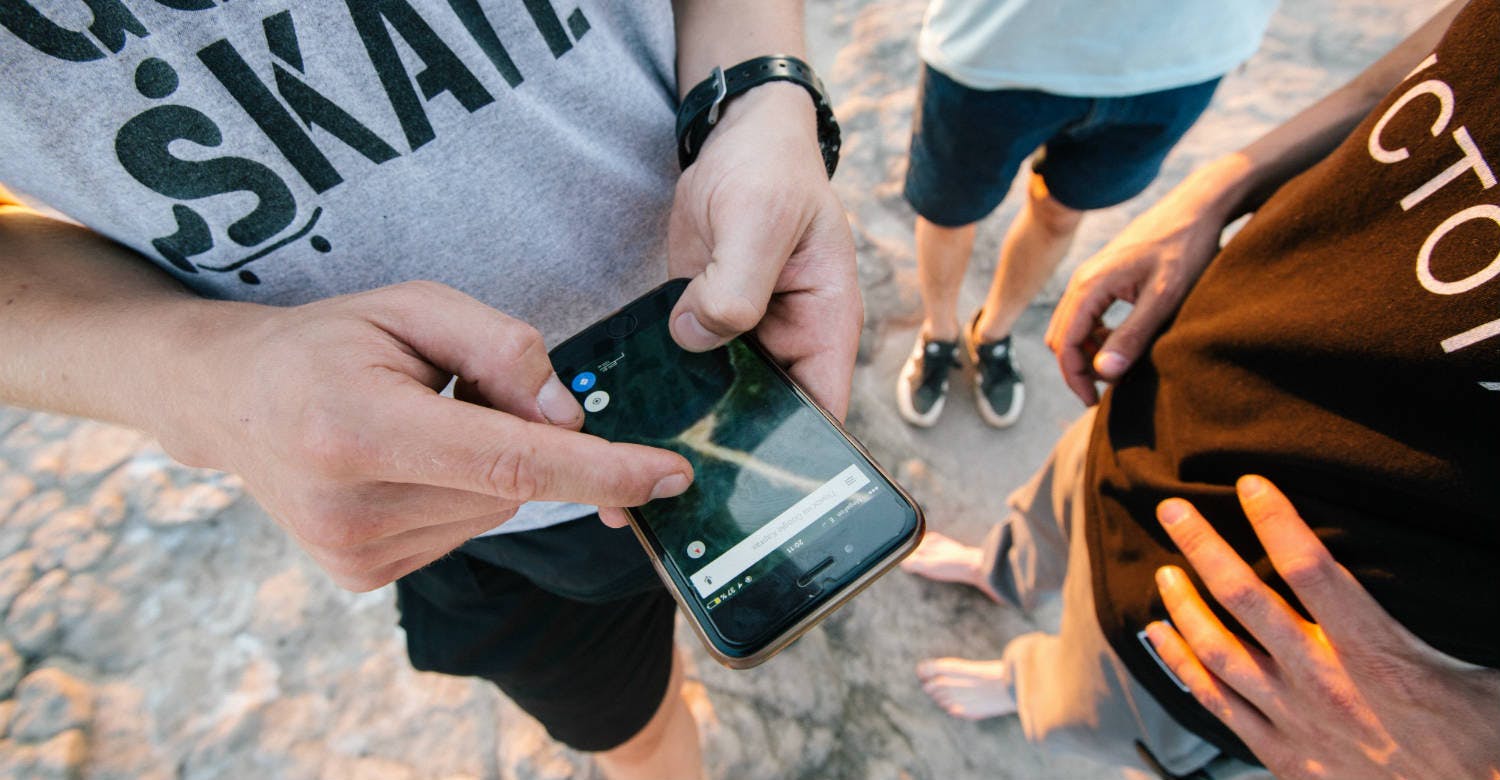 Will this update be a big win for Google Maps?
The Explore Tab: Your Virtual Travel Companion
Here's what to expect from the fresh new Explore tab.
When you look up a new destination, you won't just be treated to a map view or GPS directions. For a given area, you'll also see a feed with options for dining, activities, and events, and of course, that all-important coffee. Scrolling down, you'll see lists that are trending, based on info from local experts as well as Google's smart algorithms. These lists will clue you in on what's popular with trendsetters and tastemakers in an area.
According to Google senior product manager Sophia Lin, these algorithmically-based lists use different approaches to create and adjusts their regular updates. The Foodie List, for instance, is developed by analysing the activities and preferences of "foodies" themselves, or individuals that tend to go out a lot and often are responsible for discovering new restaurants and starting trends. Another list, of places "Trending this week" is based upon the movements of the overall population. Both lists and the other individual suggestions will help users to find an area's most popular, in-demand spots.
If you go to one of the places on a list, the app will remember your activity, and help you to complete your "bucket list" of places, if you'd like to. For instance, if you want to try the list of top 10 restaurants in your neighbourhood, the app will enable you to track your progress, so you'll know how many you have left to try.
As you continue to use the app, personalisation will help to tailor the suggestions to what you might like. There will be a new tab labelled "For you" which is a newsfeed-style feature offering personalised recommendations. This is based on your preferences, but you can also elect to follow specific neighbourhoods or cities. When you peruse the app, the For you tab will showcase relevant updates in your chosen areas, such as a newly opened restaurant or a trending coffee shop.
This personalisation will be available as you search in the app, too. If you tap on a food or drink location, your "match" number will be displayed. This is a value that indicated how likely you might be to enjoy a certain place. Driven by AI, the app learns your preferences based on other food and drink choices you've made (if you've rated a restaurant or added one to a list). There will also be options to manually set various dining preferences, resulting in more accurate matches. These matches will evolve as your own tastes change, making the Explore tab a very useful tool in helping you decide where you might like to eat.
Finally, the new Explore tab will have another social aspect, too. You can share lists of options with a group---perfect for deciding where to eat with friends or family. When you've shared the list, your companions can vote on their favourite option. That's date night, sorted.
Overall, it seems that the Google Maps updates coming later this summer will be very beneficial. No doubt there may be some adjustments to make as they roll out, but if Google's track record is any indication, these features are only going to become better and better and more accurate as time goes on.
Are you looking forward to Google Maps' new features?